Our up to date inventory is displayed on the shop link. 


NEWS:
January 21, 2020: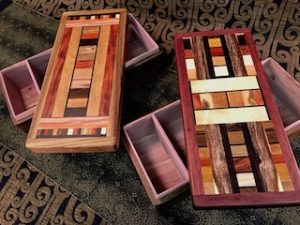 We recently completed a custom order and made a twin (for sale in the shop section). This is our first of it's kind with aromatic cedar interiors!
December 17, 2019: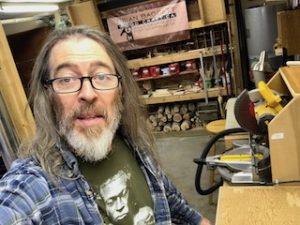 A big 2019 THANKS to all of you who supported our art by: 1) Liking, sharing, or commenting on our Facebook and Instagram posts.
2) Attending any of our live market events throughout the year.
3) Purchasing our art via live market or online order.
This was a really good year for us and we thank you. Our live markets for the season have ended. But our website always keeps a current inventory and online ordering option.
We have a few side projects & custom orders to take on this winter. Also…a new urn production will begin soon. Keep in through our facebook page, or email baggetthouse@gmail.com (Brian also makes regular trips to Regina and Saskatoon for those wanting to save on shipping).
November 18, 2019: In Saskatchewan, come see us at these markets:
Sat Nov 23 – Christkindl Markt at Regina's German Club 2-7p;
Sun Dec 1 – The Wren (at 'The Owl' – U of R) 10a-5p;
Sat Dec 7 – Etsy Regina (Science & Research Centre U of R) 10a-5p;
Sat Dec 14 – Etsy Saskatoon (High Key Brewing) 10a-5p