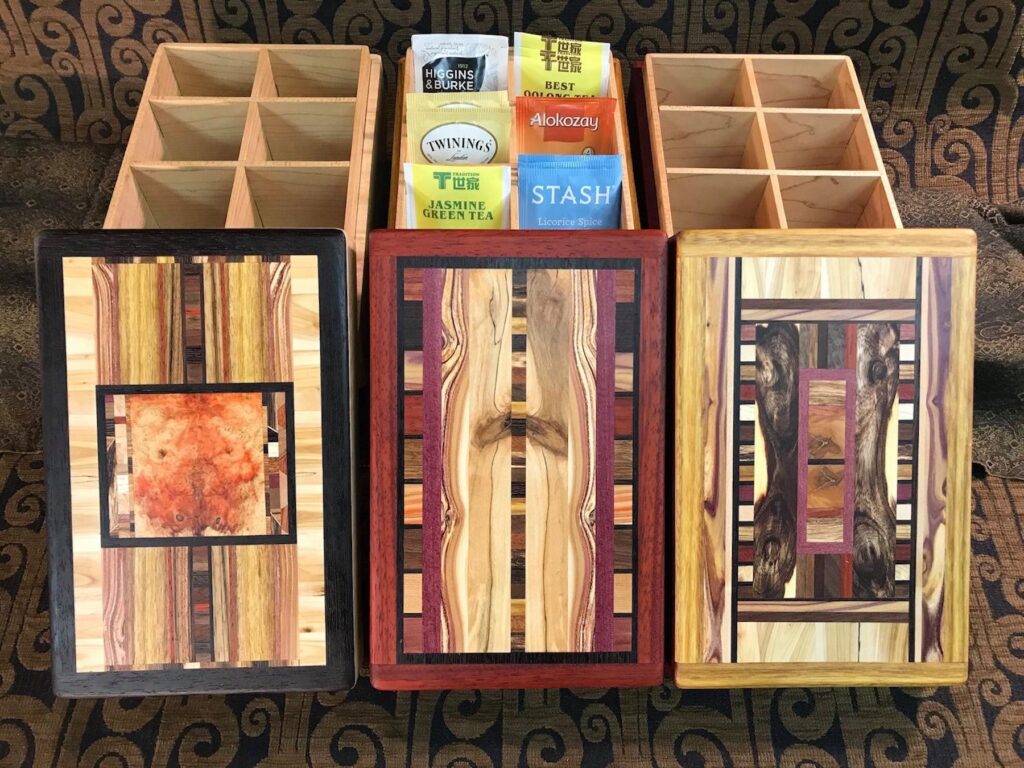 Tea Boxes were originally a one-off custom order for Christmas gifts in December 2020. We introduced them as a regular stock item in early 2021.
Each feature 8 interior channels specifically sized for standard size tea bags. Tea Boxes can also be used for jewelry or organizing any small special items.
Each Tea Box is measured at 24cm X 16cm X 9cm (9 1/2″ X 6 1/4″ X 3 1/2″).
Click here to see our current Tea Box inventory.